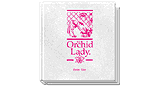 Client: The Orchid Lady

Project: The Orchid Lady Web Site Hosting

Overview:
The Orchid Lady selected Rhubarb Productions as their web host for their first foray onto the internet.
Link:
www.eorchidlady.com


Description:
Here's some of the comments we've received:
"Rhubarb Productions came highly recommended, and certainly lived up to that recommendation. During our entire working relationship, Kevin Dean was very patient, helpful and responsive. We really appreciate the way he walked us, step-by-step, through the process and helped us create the website we wanted."
- Bobbi Mazer, The Orchid Lady
* All content presented here is owned by the copyright holder and is used with permission.