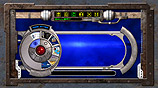 Client: Rhubarb Productions

Project: Rhubarb Productions v1 Web Site

Producer: Rhubarb Productions

Overview:
Rhubarb Productions created an immersive experience for the first version of their web site. It was targeted toward high-end entertainment customers utilizing extensive flash and 3D design.
Related Projects:
Web Site
-
Chris Strecker Online Portfolio
,
Web Site
-
Rhubarb Games







Description:
When Rhubarb Productions launched their original site they received a wave of positive feedback from around the world. Honors were given with the 2001-2002 Golden Web Award presented by The International Association of Web Masters and Designers, and The Webmaster Award for May 11th 2001 presented by MarketMe.com.
In addition to theses awards, Rhubarb Productions was listed under the News Snippets section for Computer Arts Magazine's web site, which helped bring worldwide exposure to our site.
Here's some of the comments we've received upon the initial launch:
"How can we live inside your web site. It looks like a lot of fun. This is truly amazing!"
- Keith Lickteig, Keith Aviation
"Congratulations on a FANTASTIC web site! Many (most) times, I really don't like web sites that use a lot of "Flash" animation. They tend to look cheesy, and ultimately become far too "unusable" because it takes so much damn time to get to any REAL information. But your graphics look GREAT, and they lend themselves well to the content of the web site."
- Peter Royland, Progressive Publishing
"In doing the opening graphics of your home page, how did you get the frammistan to transmogrify without a bit of slitzing?"
- Arthur Goulet, Extraordinaire
Demos: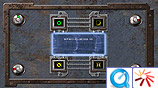 View the broadband version of the site (requires the Apple QuickTime & the Macromedia Flash plugins).
Note: All links that linked externally to the flash window have been deactivated.

Visit the Rhubarb Productions
plugins page
to download the plugins required for the above demos.
* All content presented here is owned by the copyright holder and is used with permission.